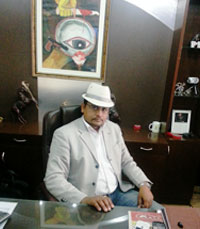 The crime that mainly committed through computers and by using internet is called as cyber crime and this type of crime is increasing significantly today in the world advanced technology. Our lives are becoming more wireless today and computers are becoming the most potential and powerful tool of criminals who commit crimes by using computer systems. If you use computer, then you might have come across the words: hacking, malware, spyware and viruses. But, do you know that actual meaning of these technical words? Just imagine how much confidential data, documents, details and information you save on your computer in daily basis. If all these codes and details get hacked by hackers, then they may misuse these details and information for their benefit. Criminals involved in cyber crime often hacks and break the codes of your computer, laptop, wireless devices and corporate servers to gain access. They steal everything if they gain access to your systems. They may either use them for their benefit or they may delete it simply to make your task more complicated. So, to prevent this type of cyber crime, Indian Detective Agency has introduced cyber investigations through which they will identify the criminals and hackers and also prevent this type of crime from occurrence in future.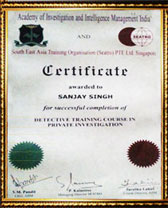 So, if you think that your laptop or computer is hacked and your details are misused by hackers then hire our cyber investigation services to determine the root of the problem. Our cyber investigators will not only help you to identify the hackers and prevent them from hacking your information, but also help you to recover the data that has been hacked. Besides, our investigators will also find out the source of attack and also provide you a report containing all the details about the investigation. Our expert cyber investigators will let you know what exactly the hackers have done to your computer.

The cyber investigators of IDA will also determine whether or not your computer has been used to commit any crime. They will also recommend you some measures to prevent future attack of hackers. If somehow your computer is used for a serious crime, then you will be liable for this. But, our cyber investigators will put all their efforts to identify the hackers who have hacked to computer to perpetrate crime. They will gather information and evidences that will help you to prove yourself innocent in courtroom. So, when you find your computer is attacked by virtual criminals, or compromised by employee or family members, then our cyber investigations can help you find out the source of attack and prevent your computer from future attacks.