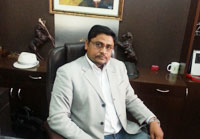 Crime rate and fraudulent is increasing across the world at a rapid pace. We will often come across the news related to harassment for dowry, murder, dacoits, theft, murders and business frauds. All these are adjudged quite sensitive and demands for detailed investigations.
We at IDA are successful in solving these types of crime mysteries with the assistance and guidance of our expert forensic team.
The areas where you offer specialized services include:
Finger print verification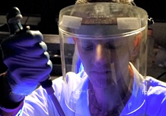 The finger print experts of our team enable us to unveil the hidden facts behind the issues. We utilize advanced finger print verification software and systems. The advanced and developed digital systems enable us to get the accurate result possible.
Calligraphy investigation
Handwriting related frauds are become a common issue these days. People are doing frauds with fake signature and handwriting of an individual. All people have their own writing technique and loads of technicalities are required to copy their handwriting. Our team of experts is well-versed in pointing out the weakness and rectifying it during the investigations.
Still photography
While handling very sensitive case such as collecting evidences of a suspected spouse or tracking criminal, we gather visual evidences which make the case more strong and these types of evidences are sufficient to speak the truth. The cases related to morphed photographs and fake photographs are also handled by our team of detectives. Besides still photography, we also collect video and audio evidences when required.
We ensure that all the services mentioned are quick and help us to deliver authentic report. Though we don't believe in performing our tasks haphazardly, but the report drafted by our investigators are quite faster.
Thorough investigation is the prime concern of our team of investigators that helps them to cater the specific demands of the clients and deliver utmost satisfaction.