Well, now you don't need to worry as we offer unlimited services virtually to our clients so as to protect their reputation and business from vandalism and frauds, thus keeping it completely secure and safe.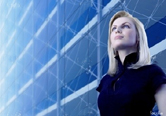 We at IDA believe in conducting meticulous inquiries and investigations for pre and post employment checks and if customer demands, then we are also capable to conduct investigations on personal headings. The range of corporate investigation is a boundless. We at IDA ensure that all the investigation aspects are well covered and the reports based on true facts are furnished to the clients with complete professionalism.
The report based on facts we furnish includes audio/ visual proof, essential documents etc. You can make use of our wide array of services including:
Employee background inquiry
Business rivalry
Due diligence
Intellectual property piracy
Undercover investigation
Business background checks
Assets searches and verification
Corporate frauds
Patent and Trade marking infringement
Risk analysis
Labor cases
Merger and acquisition checks
Risk analysis
Once you entrust your case to us, we work in coordination and put all our efforts to keep your company safe and secure from vandalism and frauds, while keeping the investigation confidential completely. Safety and security of your company remains out prime consideration throughout the investigation.