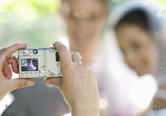 Loyalty plays a crucial role to keep a married life smooth and running, however if you feel being cheated by your partner, then we are there to support you with our helping hands!
When sudden changes are noticed in the behavior of spouse, then several questions arise on your mind. But, it is not at all essential that the changes occurred are due to something suspicious, the reason might be something else. But, if you want to clear your doubts and looking for strong evidences to unveil the secrets of your cheating spouse, then it is better to conduct a post matrimonial investigation so as to prevent the further consequences.
Today extra marital affair is becoming a common aspect in the society we are living in and cheating a partner is also normal affair these days. Post matrimonial investigations not only involve investigation about the cheating spouse, but also cover investigations related to dowry demand, cruelty, harassment, behavior of the family with the individual etc.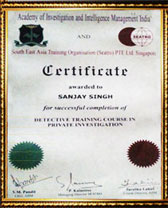 We offer wide variety of post matrimonial investigation services and the information we gather includes:
Pre/ post marital love affairs
Tracking of day to day activities of the husband/ wife
Relationships with the co- workers
Attitude of husband/ wife towards the family
Attitude of family towards the husband/ wife
Our company is well equipped with team of experts and experienced investigators. Our investigators are specialized in post and pre matrimonial investigations. We have strong network of detectives across the region and they handle the assigned job efficiently.