Today in the world of advanced technology and digitalization, anyone can invade your privacy with the help of Activity Observation that are easily available in the marketplace. So, anyone can keep an eye on you and trace your movements and activities. With bug sweeps or de-bugging services offered by Indian Detective Agency you can protect your privacy easily. Our investigators are well qualified and trained to offer quality Activity Observation services. Our investigators will detect the bugs and unearth the observation devices. Besides, they will detect all unknown observation devices with latest gadgets and investigative tools and also let you know about the technical security weakness in your organization and at your home. Our investigators conduct electronic observation detection so as to offer you quality results and protect your privacy and finally complete peace of mind.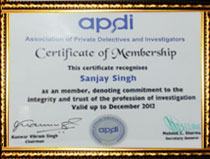 To conduct technical observation countermeasures professional and well trained investigators are required who can easily audit the technical security of your organization and home. So, our investigators are well trained and equipped to conduct physical, electronic and visual investigations at your residence as well as at your organization. They also monitor the security system of your company which may be affected by the technical observation measures. If our investigators find any issues with the security system, then they will inform you about it and use counter measures immediately to protect your privacy. They also gather evidences about the person who is spying on you secretly through these observation devices so that you can take legal action against person who is engaged in this technical security breach.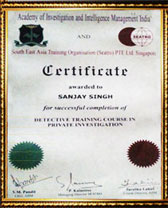 Our investigators use special technical equipments and latest gadgets to detect the observation devices and measures that are used to keep an eye on you. To find accurate evidences they conduct both visual and physical investigations. Our investigators will report about the findings directly to the clients and let you know about the person involved in invading your privacy and planting the bug against you.

We are well equipped with experienced and qualified detectives who have years of experience in conducting this type of operations. Our investigators will also provide you counter observation measures and de-bugging services. With our de-bugging services you can easily protect your privacy, confidential information and data from misuse. It can be very helpful at times.