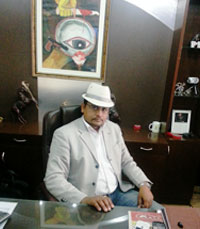 Though we are headquartered in Delhi, but we are scattered across the country and offering our quality services. We also have our branch in Kolkata region. This region is considered as the hub of detective agencies, but we have our own status and reputation in the field because of our quality services and hard work. We have reached this level after satisfying the expectations of all our clients and offering them quality investigation services since many decades. We are equipped with elaborated family of investigators who are not only expert in investigations but also have decades of experiences.
The quality of work we deliver is our symbol
We are offering our services at a rapid pace by following the ode of ethics and without compromising the confidentiality of our clients.

All reports we generate for our clients are based on strong grounds and true facts. Besides, the reports generated by our expert agents are accompanied with strong evidences in the form of video coverage, photographs and documents.
For our clients in Kolkata we have a wide range of services including:

• Verification of the bio- data
• Fugitive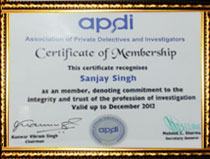 • Gallivanting
• Elopement
• Asset/ Solvency
• Money laundering
• Fidelity/ character check
• Credential verification
• Bank frauds
• Imposture
• Document counterfeiting
• Intimidation
• Trade mark infringement
• Family feud
Our team of expert is capable enough to offer investigation services in all the areas of investigations. The facts that we unveil are quite helpful for our clients to get rid from the trauma and support them in re-establishing the faith.
The reports we deliver help our clients to deal with the present situation of uncertainties and help them make informative and correct decision ahead.