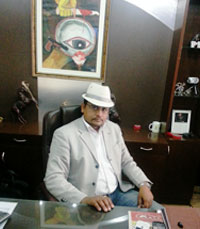 IDA is one of the popular and renowned private detective agency headquartered in Delhi. This private detective agency is not only limited to Delhi and NCR region, but they also serve the clients of other cities in India since years and they are successful in maintaining a good relationship with the customers. Because of quality services and professional investigations, IDA is popular in this field. We are well equipped with a group of well qualified professionals who have decades of experience in the field and work by following the working ethics of our organization. The detectives and investigators we have range from all fields of jobs including finance experts, police officers, ex-army officers, government department, judiciary etc.
Because of our quality investigation services we have develop a solid reputation in the market and across India and we are success in serving the residents of Mumbai as well. Though Mumbai is a huge city and a small firm won't be able to work out here, but with our hard work and professionalism we have proved these figures and facts absolutely wrong. The quality of work we deliver speaks about our competence and excellence.

By using high-tech vehicles and technologically advanced gadgets we conduct the investigations and trace the culprit or suspect. We are equipped with academically sound professionals having high aptitude skills. They are not only a good decision maker, but they can also perform assigned tasks under any circumstance and challenging situation anytime, anywhere.
The primary concern of our investigators is to unveil the details and information that our clients have demand for. However, we never leave any aspect untouched throughout the investigation, while the confidentiality of our clients is kept secret during and after the investigation. This is what makes us the first choice of our clients.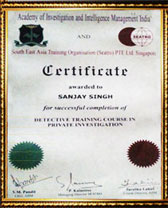 The services we offer to our clients in Mumbai city includes:
• Matrimonial investigations
• Spouse fidelity
• Divorce, alimony cases
• Under cover operations
• Financial verification
• Specialized services
• Patent or trade mark infringement
• Kidnappings and robberies
• Litigation support
• Frauds, embezzlements and cheatings
For any query or assistance you may call us or contact us in person at our office premises.
For more detailed inquiries and queries you can contact us or walk in to our office premises.