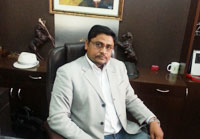 Fingerprint verification is most widely used technique to verify the identity of human. Fingerprint verification method offer most reliable results. We at Indian Detective Agency offer best-in-class fingerprint verification services. Due to biometric identification scenario, the number of identification frauds are increasing significantly it is becoming the most common and serious concerns. So to address such issues fingerprint verification offered by IDA is becoming quite essential and sought after solution for corporate houses. Our investigators utilize the most advanced live-scan biometric fingerprint technology to verify the fingerprints of the authentic individual and to capture the fingerprints.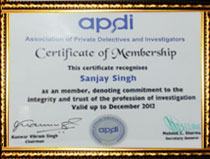 At Indian Detective Agency, we have wealth of domain expertise in delivering this type of special and forensic services to different business sectors. Today due to increasing number of law offenses and criminal activities, it is becoming quite essential to collect the fingerprint of the culprits at location of offense and crime. With our fingerprint verification services you can easily make out whether the crime is committed by a single individual or by a group of individuals.

With our world class fingerprint verification services many cases have been solved and it becomes easier for our investigators to crack any complicated case with fingerprint verification. So, this type of forensic service is considered to be the most useful tool for detective agency today as it helps them to crack any unsolved cases with ease.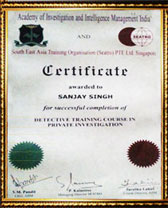 To solve criminal cases and to reduce the rate of criminal activity our investigators play a crucial role and with our best-in-class services they solve different types of cases which are complicated in nature. We offer accurate results to our clients and help them to find out the real face behind the criminal activities. Because of quicker and cost effective services we are considered to be the most prominent private detective agency in India. We have solved several fingerprint verification cases in our career of investigation.

Our investigators are well trained and qualified to solve different types of complicated cases. They are well trained to handle different type of advanced gadgets, technologies, modus operandi and techniques and with the use of these gadgets and methods they easily verify and detect the fingerprints of the culprit involved in the criminal act. They offer most reliable and appropriate identification of the fingerprints. Therefore, it becomes easier for the law enforcement to solve the case with ease and find out the culprit and defaulter involved in the criminal act.