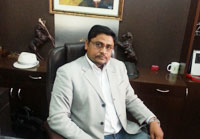 To identify the individual involved in a criminal act and for several other reasons handwriting verification is must. Handwriting verification is also required to solve both civil and criminal matters. Handwriting verification plays a crucial role when it comes to verify the authenticity of a suicide note, diaries, testaments, wills and several other crucial documents. Sometime handwriting verification also helps to verify the authenticity of signatures. In all cases related to forgery, our handwriting verification service is hired. The handwriting verification services offered by Indian Detective Agency establish the authenticity of certain claims and it is also accepted by court as evidences.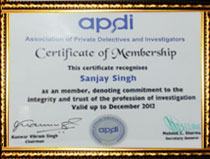 Indian Detective Agency is equipped with handwriting experts who offer quality handwriting verification services to our clients. They have the skills to analysis and verify the authentic of forged documents, fraudulent letters and handwriting signatures. We guarantee to offer quality results and help you to find out the authenticity of documents in quicker manner by analyzing the documents under the supervision of our expert handwriting experts. Today you will come across with several unwanted frauds and cheating cases that are related to handwriting duplicity. Almost all the business sectors are facing this type of problem. So, to address such issues we at Indian Detective Agency offer quality handwriting verification services to all the sectors that require expert assistance to solve the cases. To reduce the crime rate and frauds prevailing in the nation, we are here with our best-in-class handwriting verification services.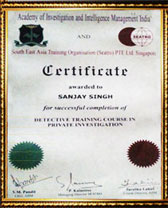 Indian Detective Agency has investigators and handwriting experts with wealth of expertise in the field. They are competent enough to handle any type of complicated cases related to handwriting duplicity. They use advanced forensic analysis tools to identify the duplicity of the documents and signatures and easily detect whether or not the written content is original or fake. Therefore, it becomes easier for our clients to prevent unwanted issues and claims made by fake people.

Our handwriting experts have expertise of calligraphy and they are competent to utilize eavesdropping devices to detect the handwriting duplicity. They have the skills to carry out psychometric tests to verify the authenticity of the documents. They also prepare psychological profiles. With the use of forensic intelligence they provide accurate results to our clients and keep them satisfied always. They can easily detect the duplicity by using advanced handwriting detection techniques. We also prepare report of the verification and provide it to our clients without disclosing it to any third unauthorized person.