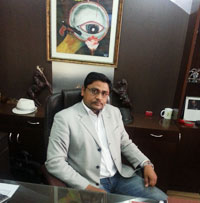 With the successful results in other cities of India, IDA has also established their branch in Amritsar. Though it is a small town, but the problems of the small town cannot be ignored at all. In fact small towns have their own level of problems and it requires special attention too. Sometime the problems of small town exceed the list of happenings in metros. This is the reason why IDA has decided to establish their branch in Amritsar as well so as to offer detective services in this town also.

Due to the changing lifestyle the end needs and demands are increasing significantly. To satisfy the needs and demands people are opting for meaner ways. Therefore the crime rate in the city is increasing. To address such issues IDA Amritsar has been established. Though the job of our investigator is not to deliver justice, but they are the ones who will help you to get closer to get justice.


Amritsar is popular for having its own zeal and flavor, but it is also popular for experiencing some common issues and crimes. So, we at IDA Amritsar offer investigation services to help people come out from the troubled situations they are facing in their life. We provide a team of professional private detective to the local residents of Amritsar who help them solve their issues in short span of time.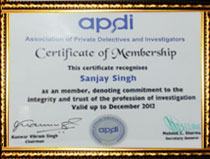 The services we offer include:

. Pre/Post Matrimonial investigations
. Fraud Investigations
. Pre-employment checks
. Fidelity Checks
. Undercover Investigations
. Activity Observation Services
. Corporate Investigations
. Personal Investigations
. Financial Investigations

While investigating our client's case, we follow our organization ethics and maintaining confidentiality is the prime concern of our investigators. We keep the identity of our clients withheld during and after the investigation process. We work with the primary motive to keep the gathered information secret till the time it is delivered safely to the desired clients.