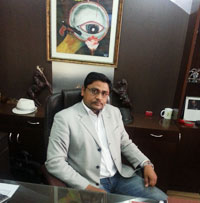 Indian Detective Agency Pvt. Ltd is a proficient full-service private detective agency of India with a wide network across India including, Bathinda, Punjab. IDAPL Bathinda aims to address the investigation needs of government agencies, insurance companies, corporate clients, individuals and attorneys with its tailor-made investigation services. IDAPL has rich history and decades of experience, with formal background in private detective services. Our representative office at Bathinda, Punjab is highly dedicated towards offering its clients with confidential and affordable efficient investigation services with highest customer satisfaction. We at IDAPL strongly believes in highest customer satisfaction because our esteemed patrons are the primary foundation of our rapid growth, thus we endeavor to satisfy them by providing quality investigation services with highest degree of accuracy.

Our team of professional detectives aims to develop standards right from the inception of the case by exceeding the set norms in profession of investigation.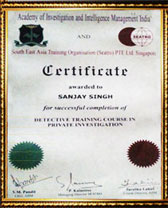 The services we deliver include:

. Personal Investigation
. Corporate Investigation
. Pre/Post Matrimonial Investigation
. Employment Background Investigation
. Fidelity Checks
. Frauds Checks
. Activity Observation
. Financial Investigation
. Specialized Investigation


We at IDAPL Bathinda have vigilantly assembled our team of private investigators who are highly trained and have years of experience in their respective domains. Our private investigators are globally appreciated and acknowledged for their dedication towards excellence and commitment to surpass the expectations of clients in all their endeavors, thus making them the finest team of investigators within the industry. With the help of our dedicated and highly qualified private investigators we are able to confirm our standing as a reliable and reputed detective organization known for its unbiased and independent reports. Our investigators never defy the law enforcement under any circumstances and handle assignments in adherence to the norms of law that enable to gather quality information and create report of highest accuracy.

Together with proper intelligence network and advanced sophisticated equipments, we have been doing wonders in the profession of investigation since our conception in 1995. We have local private detectives from Punjab, thus enabling us to undertake assignments from across Punjab without any location barriers. By keeping the interest of our clients in mind, our private investigators execute the cases and keep every detail 100% confidential. All the work carried out by our detectives are carefully conducted under the pragmatic guidance of our senior investigators, thus the information gather and report created is completely reliable and inclusive.