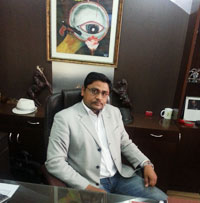 Bhopal is the city where investigation services are required, especially in the situations where things go beyond control and it becomes quite difficult for individuals to handle such situations by their own. So, to help the local residents of Bhopal, IDA has decided to establish their branch in Bhopal as well. Headquartered in Delhi, IDA has a wide network of investigators across the country and delivering quality investigation services since past many years. Now, they have reached out to Bhopal to offer their investigation services to prevent uncertainties and qualms prevailing in the city.

Today due to enormous amount of moral and cultural weight in the society people are facing difficult situations and it is resulting in increased crime rate. So, to cope up with such situation our investigation services has been introduced in the city of Bhopal, thus helping the local residents of Bhopal to cope up with difficult situation in more professional and secured way. We offer professional investigative services to the people of Bhopal and helping them to overcome from the criminal scenario due to which they have sleepless nights.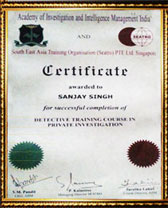 The detective services we deliver in Bhopal include:

. Personal Investigation Services
. Corporate Investigation Services
. Financial Investigation Services
. Specialized Investigation Services
. Pre-Employment Checks
. Post/Pre Matrimonial Investigation Services
. Activity Observation



Today in the society you will notice strong prevalence of evil and crime and it becomes quite difficult for normal individuals to distinguish the fake from the authentic one. So, to help people in such situation we have some specialized services that clients demand for in such situations.

While offering investigative services all our professionals stick to the work ethics of our organization. The prime concern of the agents is to maintain the confidentiality of the clients. They generate effective reports on the basis of strong grounds and true facts and keep them secret until the report is delivered to the authentic client.