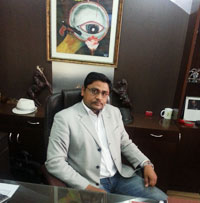 IDA Chandigarh is one of the efficient private detective agencies and offering wide array of services since many years to the local residents of Chandigarh. Being an efficient detective agency, we have been serving the people of Chandigarh to get justice with our quality services. Thus we are considered as one of the prominent and competent teams of detectives of Chandigarh.

Chandigarh is considered to be the most organized and well-established city of India. The living standard of people is also quite high in this city. Similarly the crime rate is also quite high and the number of criminal cases in the city is also increasing significantly. So, to cope up with such situation the need of private detective arises. The teams of private detective we have are capable enough to help people with investigation services and helping people to analyze the situation in professional way. We at IDA Chandigarh are always ready to come forward to help you with our team of expert detectives.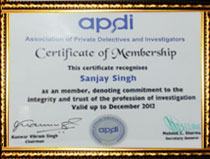 The services we offer in Chandigarh include:

Professional Investigation Services
Personal Investigation Services
Financial Investigation Services
Specialized Investigation Services



Today you will come across with myriad issues in the city that create problem in the society and in the life of individuals. There are some issues that can be handled easily, while some of the issues demand for special attention. There is where we come forward with our team of expert detectives to help the people cope up with such issues. We provide wide array of investigative services in Chandigarh.

Being a successful private detective of Chandigarh, we always look forward to deliver the best bouquet of services possible. Because of our quality investigative services we are always considered as the credible detective service provider of Chandigarh. You can testify the same with the feedbacks provided by our clients. Our decades of experience and quality services offered make us the leading private detectives agency of Chandigarh.