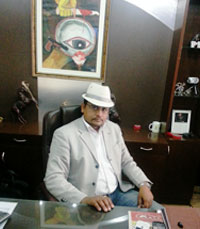 When things becomes uncontrollable by common man, then it may soon turn into a serious criminal act, which may affect the life of a person adversely, thus the need of experts arises to tackle with such situation. We at IDA Coimbatore understand this fact and offer wide array of investigative services to the local residents to cope up with any complicated situation. The private detectives of IDA Coimbatore are always ready to offer the needful required by the local residents suffering from critical situations.

Coimbatore is a small town area wise, but it is very popular for business activities. This city is also popular for its peaceful environment. But, the city-dwellers are well aware with the complexities faced by the city every year. So, to cope up with such critical situations and criminal activities IDA Coimbatore is always there for your help. The investigation services we deliver help the local people to deal with such issues more efficiently and in professional manner. We at IDA Coimbatore offer guidance on private investigation to deal with both personal and professional cases and we are equipped with well trained and skilled professionals and detectives.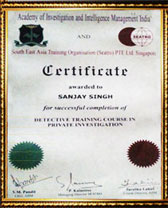 The services our detectives offer in Coimbatore include:

. Personal Investigation Services
. Corporate Investigation Services
. Financial Investigation Services
. Pre/Post Matrimonial Investigation Services
. Pre-Employment Investigation Services
. Fraud Checks
. Fidelity Checks
. Specialized Investigation Services



The society we are living in today has quickly adopted various changes and you will come across with several negative aspects these days due to which it becomes quite difficult to demarcate the good from the bad ones. The number of fraud cases, criminal activates are also increasing in the society at a rapid pace. So, to deal with such issues we facilitate few specialized investigative services that are mostly demanded by the people living in today's society.

Being a private detective agency, it is our responsibility to take necessary steps to handle every assigned case with extreme care and vigilance. During the process of investigation we always keep the identity of our clients confidential and the confidentiality of the case is our prime concern always.