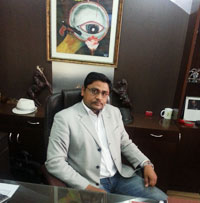 With an aim to provide complete investigation solutions, Indian Detective Agency Pvt. Ltd was established in the year 1995 under the auspicious and pragmatic guidance of Mr. Sanjay Singh, a futuristic and activist private detective having years of experience in the field. With headquartered in New Delhi, IDAPL is now marking remarkable impression in other key locations of India including Firozpur, Punjab, thus taking the pride of having Pan India Presence. Our representative office at Firozpur, Punjab has been passionately serving in the field of private, professional and specialized investigation and surpassing the expectations of clients with its dedication towards quality and excellence.

With an aim to ensure insightful investigation services to clients, IDAPL Firozpur has been consistently satisfying our esteemed clients by catering to their investigation needs and providing them accurate solutions they are seeking for. Our decades of experience in the field and in-depth knowledge about different types of investigation assignments have greatly helped IDAPL to confirm its standing amongst the top private detective agencies of India. Since our conception, we have been serving wide variety of clients and hence became the best investigation agency operating not only in India, but also in foreign countries with matchless experience. IDAPL Firozpur is the only private detective agency in Punjab where all types of investigation solutions are offered under a single roof and we endeavor to satisfy all types of investigation needs of our clients with highest degree of accuracy. Whether it is corporate investigation or personal investigation, we at IDAPL Firozpur are always equipped to sort out all types of assignments with dedication and excellence. We are quite assured that our wide variety of investigation services is enough to meet all your investigation hassles.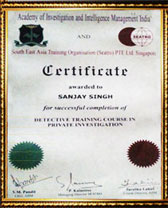 Investigation services offered at IDAPL Firozpur, Punjab include:-

. Personal Investigation
. Corporate Investigation
. Pre/Post Matrimonial Investigation
. Employment Background Investigation
. Fidelity Checks
. Frauds Checks
. Activity Observation
. Financial Investigation
. Specialized Investigation


These are the key services offered by IDAPL Firozpur, Punjab, but we are not only restricted to these services, we also offer wide variety of other services to meet the specific investigation needs of our clients. Our highly trained and experienced private investigators are competent enough to customize the investigation solutions as per the needs of the assignment that help them to gather quality information and create report with highest degree of accuracy, because customer satisfaction is our prime motto.