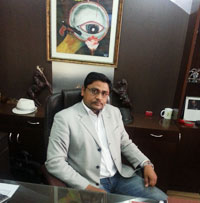 Indian Detective Agency Pvt. Ltd is the leading and highly praised private detective organization with decades of experience in handling broad spectrum of cases to serve the clients with excellence and highest customer satisfaction. Though we are based in New Delhi, but we have extended our operations across India with an aim to offer quality investigation services to the Indian nationals. We have our representative office at Hoshiarpur, Punjab that is equipped with skilled and highly experience private investigators, determined in serving the local residents with its investigation expertise and caliber to solve any types of assignments. Since its conception, IDAPL Hoshiarpur has made remarkable impression and confirmed its standing as a top private detective agency of Punjab with long list of highly satisfied customers. As all our private investigators are local residents, so it become easier for us to understand the specific needs of local clients and deliver them investigation services accordingly.

The investigation services offered by IDAPL Hoshiarpur are reliable, flexible and executed timely. All the investigation services are custom-made and are designed to gather accurate information and are customer-centric. We take the pride to offer impeccable investigation services to our clients that are checked by our team of expert professionals at all level of execution to ensure that all clients' needs are covered and accurate report is created. Being a leading private detective agency of India, IDAPL endeavors to deliver its clients affordable investigation solutions under one roof.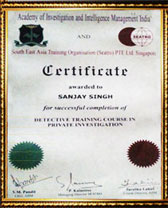 IDAPL Hoshiarpur is a well known name today and received huge acclaims for offering broad spectrum of investigation services including:-

. Personal Investigation
. Corporate Investigation
. Pre/Post Matrimonial Investigation
. Employment Background Investigation
. Fidelity Checks
. Frauds Checks
. Activity Observation
. Financial Investigation
. Specialized Investigation


All the investigation services offered at IDAPL Hoshiarpur are designed to cater the specific needs of clients and delivered within the stipulated deadlines. Our investigation services are designed by considering the ambiguity and priorities listed down by our clients. We are backed by team of experienced professionals from different backgrounds and they are trained to get your job done in completely cost efficient and confidential way. Our professional investigators have years of experience in handling wide variety of assignments and deliver accurate results with highest customer satisfaction. Till date, IDAPL Hoshiarpur has satisfied and pleased wide variety of clients and still our company caters to the varying and growing needs of our esteemed clients.