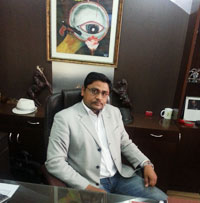 IDA Indore is a professional team of investigators and detectives who have decades of experience in the field and serving the nation with our quality investigative services. Being a reputed private detective of Indore, We IDA perfectly understands the specific demands and needs of the city-dwellers and offers them investigative services accordingly to keep them safe and to make the environment peaceful. We provide wide range of investigative services and look after the cases related to both organizations and individuals.

Today Indore is becoming one of the important cities of Madhya Pradesh. Because of the colleges and universities and rich infrastructure, it is considered as the hub of education and businesses. Alike all other cities of India, Indore also has its own issues that it faces every year. Sometime it becomes quite difficult for people to deal with such critical situations. Here the need of expert detective agency like IDA Indore arises. We are competent to help you with our professional investigation services. We are well equipped with teams of well qualified and trained professionals having decades of experience in the field.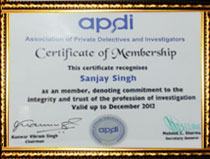 The services we provide include:

. Corporate Investigation
. Personal Investigation
. Financial Investigation
. Specialized Investigation
. Pre/Post Matrimonial Investigation
. Frauds Checks
. Fidelity Checks
. Activity Observation

There are wide varieties of issues prevailing in the society we are living in and it requires special attention and this can only be happened with the services of professional and expert detectives. IDA Indore comes forth with superior quality investigative services to help the people deal with such critical situations.

All our investigators and detectives have decades of experience in the field and they put all their efforts to deliver best results possible. Our prime concern is confidentiality of the case and we always keep the identity of our clients withheld during and after the case are concluded. At the end we deliver a report of the case mentioning each and every aspect of the investigation and the report delivered is based on true facts indeed.