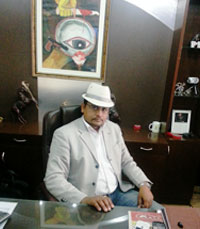 IDA Jaipur has been rendering quality investigative services in Jaipur and in surrounding areas since past many years. The private detectives and investigators we have pur all their efforts to deliver personalized services to our clients and satisfy all the specific demands and needs of the clients, thus making us the leading private detective agency in Jaipur. Being a credible and reputed private detective agency of Jaipur, we have good and long-term relationship with out clients and try our level best to offer them investigative services as per their needs and requests. All these things keep us ahead in the business of private detective agency.

Our services are hired by both individuals and organizations. We also offer specialized services to legal professions to solve any critical case. When anyone cannot get the details verified personally about a scenario, company or person, then they hire the services of private detective agency to verify the details on their behalf. Due to the increasing rate of criminal activities and frauds in the city, the need of investigative services arises. We at IDA are competent enough to trace the false practitioners on behalf of our clients and generate report that is based in true facts and strong grounds.

The services we deliver:

. Corporate Investigation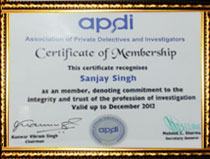 . Individual Investigation
. Pre/Post Matrimonial Investigation
. Financial Investigation
. Identity Checks
. Frauds Checks
. Fidelity Checks
. Personalized Investigation Services
. Specialized Investigation
. Activity Observation

The detectives and investigators of IDA Jaipur have different approaches for different cases, but the prime concern of the detectives remains the same and that is to understand the requirements and request of the clients. This is the reason why our detectives never initiate the investigation until they have a one-to-one session with the client to know their needs and requests. All our investigators need to undergo on job training before handling any live case. The security of the clients and confidentiality of the case is the primary consideration of our organization. We investigate any assigned case without disclosing the identity of our clients to third party.