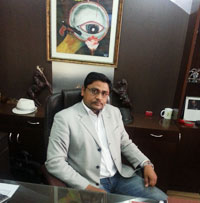 Indian Detective Agency Pvt. Ltd, also known as IDAPL, is a professionally managed Delhi based leading private detective organization with a wide network spanning across India and abroad. With an aim to serve the nationals of India, IDAPL has extended its operations to almost all cities of India including Jalandhar, Punjab. IDAPL has its own representative office located in Jalandhar from where our private investigators serve the local dwellers of Punjab and surrounding areas. IDAPL Jalandhar is registered and fast growing private detective agency that is well rooted in the arena and consistently delivering highest quality investigation services that can be safely termed as Best.

Today, IDAPL Jalandhar has emerged as one of the respected and reliable private detective agencies of Punjab with domain expertise and experience in handling multi-pronged investigations. With decades of experience in investigation domain, IDAPL Jalandhar successfully handles wide variety of assignments ranging from complex to simple and obnoxious cases. Whether it personal, corporate or professional investigation services, IDAPL Jalandhar is reckoned as one stop shop for all your investigation needs.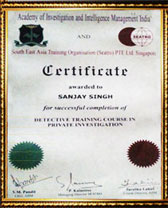 Investigation services offered at IDAPL Jalandhar includes:-

. Personal Investigation
. Corporate Investigation
. Pre/Post Matrimonial Investigation
. Employment Background Investigation
. Fidelity Checks
. Frauds Checks
. Activity Observation
. Financial Investigation
. Specialized Investigation


IDAPL Jaladhar is professional detective agency dedicated towards quality results. Quality and excellence is the bottom line of IDAPL, for which the group strives passionately. IDAPL Jalandhar has marked remarkable impression in the industry with its dedication, effort and hard work and this has helped them to add few more named in the long list of satisfied customers. IDAPL is a crucial player in the industry with wide network across the nation, thus making it a name to reckon with.

IDAPL Jalandhar strongly believes in professional and pragmatic approach and at the same time the group fosters a personal approach for all its esteemed patrons. Our investigation services are dovetailed by an unbiased, unambiguous, cogent and thorough report that is competent to endure all types of tempestuous tests. This has greatly helped us to confirm our standing as a dependable and reliable private detective agency.

Declaring ourselves as the proficient and highly efficient in investigation arena comes from the assurance that has been engendered by the team of highly experienced and professional investigators in Jalandhar. We can assure our clients that our investigation services offered by highly trained and skilled investigators will surely help them to attain definitive results within the agreed deadlines.