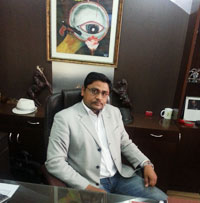 Established in the year 1995, Indian Detective Agency Pvt. Ltd is a progressive and prominent detective agency of India having wide network across India, including Kozhikode, Kerala. We have domain expertise in the field and endeavor to provide professional investigation services to our commercial and private clients on Kozhikode, Kerala. Equipped with well-experienced investigators, IDAPL has emerged as the reputed investigation service provider in Kozhikode, Kerala for offer both professional and personal investigation services to all concerned people working and associated in primary sectors including, insurance, corporate, and intellectual properties. IDAPL is globally acknowledged for providing services to all in-country as well as international clients with utmost professionalism. We specialize in offering services to our clients associated with international process servers, insurance companies, fraud examiners corporate, in-house counsels, law firms, financial organizations, individuals and other entities looking for prestigious and award-winning investigation services by a globally recognized private detective firm in Kozhikode, Kerala.

Our private detectives in Kozhikode have the promptness and competence to handle any queries of clients located in and around Kerala. With our customer-oriented approach and in-depth knowledge we easily understand the specific needs of our clients and provide them investigation services accordingly. IDAPL is recognized globally for its sound knowledge, professional skill sets and for larger network of international and local partners having years of experience in investigation industry. Our team of detectives in Kozhikode is assembled with hand-picked professionals having decades of experience in their respective domains. By virtue of our experience in the industry and length of services, we are able to handle any type of investigations services and intelligence issues that encounter universally.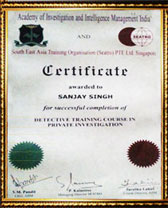 The services we deliver include:

. Personal Investigation
. Corporate Investigation
. Pre/Post Matrimonial Investigation
. Employment Background Investigation
. Fidelity Checks
. Frauds Checks
. Activity Observation
. Financial Investigation
. Specialized Investigation


Indian Detective Agency Pvt. Ltd in Kozhikode, Kerala has become the renowned name integrated with latest gadgets and reliable processes that enable the group to investigate the case with utmost accuracy and deliver report comprising of real facts. Confidentiality, honesty and accuracy are the three principles followed by each investigators of our organization while handling any case. Being a professional full-service detective agency, we at IDAPL aim to cater to the needs of our esteemed clients and help them in their endeavors to find truth and facts and provide them correct and reliable advices.