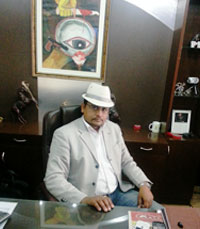 We are the most prominent and competent teams of detectives in Lucknow, capital city of Uttar Pradesh. We have been in this field from past many decades and serving the nation with our quality investigative services. Headquartered in Delhi, IDA has its branch in Lucknow also and serving the city-dwellers with their quality services. Being a reputed and reliable detective agency of Lucknow we have been offering wide variety of investigative services.

Being a capital city of Uttar Pradesh and hub of politics, Lucknow is soon becoming a prime location of frauds and criminal activities. The city-dwellers often face issues that adversely affect their business and sometime their life. It becomes quite difficult for normal man to trace down the dubious people to get the root cause of the issues. So, here the need of private detective arises who investigate the case thoroughly and unveil the hidden secrets of the issues. Therefore it becomes easier for people to make informative decision and to prevent themselves from all the upcoming issues. We come forth with the team of expert and experienced detectives to investigative the case and to help people live a peaceful life ahead.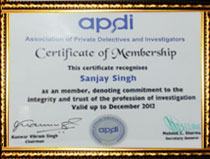 We offer wide variety of investigative services including:

. Personal Investigation Services
. Corporate Investigation Services
. Financial Investigation Services
. Specialized Investigation Services




Today we are living in a society that is full of crime and frauds. There are varieties of issues where expert assistance is required. So, we come forth with our specialized investigative services that help the local residents to prevent themselves from all crime and frauds. We have decades of experience in the field serving the city-dwellers and preventing them from all the upcoming issues which may adversely affect their life and business.

Our detectives are dedicated towards this field and with out quality investigative services we will let you know about our competence and excellence. We are one of the leading private detective agencies of Lucknow. Keeping the identity of our clients is our prime consideration and confidentiality of the case is always maintained by our agents. We generate report at the end of each case which is based in strong grounds and true facts.