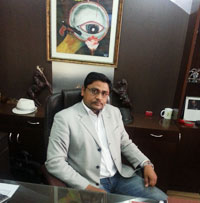 There are several circumstances that you may experience in your life and sometime it may go out of control. So, to tackle with such complicated circumstances you may require professional's assistance. We at IDA Nashik understand this fact and decided to come forth to help you with our quality investigative services. We are equipped with academically sound and technically advanced detectives and investigators who are competent to handle any critical situation with ease. We have decades of experience in the field and have delivered satisfactory results to our clients with effective reports which have helped them to lead a peaceful life ahead.

Alike all other small towns in India, Nashik also has its own common issues and the city-dwellers have suffered for the same. Some of the situations require special attention of the experts. So, considering the increasing malpractices in Nashik, we at IDA Nashik have provided wide array of investigative services to help those people in distress and suffering from critical situations. Our detectives put all their efforts in making the environment peaceful and safe to live.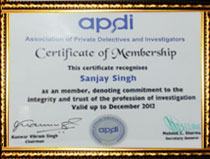 We offer wide array of investigative services including:

. Personal Investigation Services
. Corporate Investigation Services
. Financial Investigation Services
. Pre/Post Investigation Services
. Employment Background Checks
. Fraud Checks
. Fidelity Checks
. Specialized Investigation Services

It is quite hard to believe the fact that small town like Nashik also have high rate of criminal activities which are affecting the quality of life and the business of the dwellers. There are numbers of civil cases registered that proves the lack of security in the city. So, to address such issues and to handle the cases in professional and effective way, IDA Nashik has come forth with their investigative services to help the dwellers.

We have been serving the nation with out quality investigative services, while the identity of our clients is withheld until the case is resolved. Confidentiality of the case is our prime concern. We generate report after each case is resolved which is based on true facts and strong grounds.