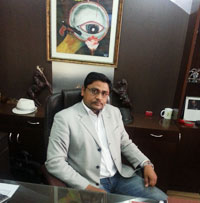 Indian Detective Agency PVT Ltd. full-service licensed private investigation agency offering quality investigative services in New Jersey and across the globe. We at IDAPL offer all prospective clients a free consulting service so as that we can review their case thoroughly and provide them the best possible investigative service in the industry. We believe in customer centric investigative solutions that help us to solve the queries of our clients with complete professionalism.

We are a boned and insured professional private investigator offering our investigative services not only in New Jersey, but also extend our services to other states of USA to meet the needs and demands of the clients. All our clients have reaped maximum benefit from our services and proven experience in the field. Our ethical investigative approach has helped us always to find, identify and unveil the information efficiently and quickly for our clients. This not only saves time of our clients, but money also.

IDAPL is a fully licensed private investigator firm that is led by Mr. Sanjay Singh, a renowned dedicated private investigator who is popular for its 21 century investigative techniques. The investigative methods and techniques used by the professional investigators of IDAPL help us to stay on forefront of technology in the investigative field. Our investigators are dedicated towards excellence and strive to set high standards for the investigative industry. Our private investigators have years of experience in Activity Observation and solved several cases successfully. They are competent in conducting investigation in New Jersey and in surroundings. IDAPL take pride in delivering hands-on and most personable investigative services in New Jersey and surroundings.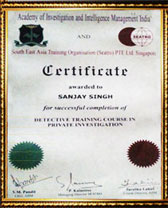 The services we deliver include:

. Personal Investigation
. Corporate Investigation
. Pre/Post Matrimonial Investigation
. Employment Background Investigation
. Fidelity Checks
. Frauds Checks
. Activity Observation
. Financial Investigation
. Specialized Investigation


Check the Services Page for Complete list of service we offer.

Our experienced investigators are competent in handling all types of cases and they handle the assigned cases by themselves without subcontracting any other investigator to work in the case. Therefore, the secrecy and privacy of our clients are preserved at all times. We at IDAPL believe in implementing legal and ethical methods and modern investigative equipments so as to ensure best results for our clients. IDAPL is mainly popular among the global clients because of its cost efficient, timely, comprehensive and systematic investigative approach. All cases entrusted to us are conducted privately and discreetly for maintain the confidentiality of each case and to preserve the privacy of the clients. Our years of rich experience and proven techniques help us to provide fast results!