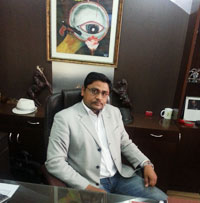 Indian Detective Agency Pvt. Ltd is a well-known and highly praised private detective agency in Delhi, India. With passion for delivering quality investigation services, IDAPL has marked remarkable impression not only in India, but in foreign countries as well. IDAPL has a mission to mark its footprints across the country and serve the nation with their quality investigation services. Hence, IDAPL has successfully extended its operations in different key location of India including, Patiala, Punjab. IDAPL has its own representative office located in Patiala that is equipped with highly experienced and skilled professionals who endeavor to provide valued services to our clients.

IDAPL Patiala has been consistently serving our clients since conception with our discreet investigation services and helping them explore the hidden facts. We not only specialize in offering quality investigation services to individuals, but also serve wide variety of clients from different businesses including, multinational corporations, insurance companies, banks and deliver reports with sincerity, integrity and diligence. IDAPL Patiala takes the pride for having rare breed of private detectives to offer our clients with discreet and confidential investigation services.

IDAPL Patiala offers broad spectrum of private investigation services to different business and individuals to meet their specific needs. We assure our clients that the research and investigation services offered by our private detectives will help gather the information they are looking for. The investigation services offered at IDAPL Patiala include:-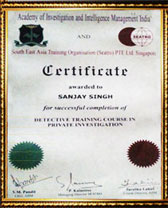 . Personal Investigation
. Corporate Investigation
. Pre/Post Matrimonial Investigation
. Employment Background Investigation
. Fidelity Checks
. Frauds Checks
. Activity Observation
. Financial Investigation
. Specialized Investigation


Today, IDAPL Patiala has emerged as a leading private detective agency across Punjab and has successfully created a distinct niche for itself in the industry for delivering timely, confidential and quality investigation services under any circumstances. IDAPL Patiala is not only restricted to serve the local clients of Patiala, instead they have also made remarkable impression by serving the neighbor districts and cities of Patiala with quality investigation services.

With resourceful, highly disciplined and knowledgeable professionals, IDAPL Patiala becomes the correct choice for all your investigation needs and the group endeavors to provide world class investigation solutions to meet your specific requirements. The operations at IDAPL Patiala are guided by integrity, fairness and respect and this tenet helps us to reach the zenith of success and serve our clients with highest customer satisfaction. With dedication towards preserving highest standards of accountability, productivity and competence, IDAPL Patiala endeavors to provide our clients with valued investigation services consistently which will surely galvanize our overall success in the field.