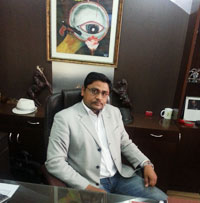 IDA Pune is a specialized full-service investigation agency. Headquartered in Delhi, but extended the services in Pune as well and serving the city-dwellers with complete range of comprehensive investigative services. We at IDA Pune offer investigative services to wide range of clients including individuals, government agencies, attorneys, insurance companies and corporate clients. We are equipped with well trained and expert investigators and detectives who have developed standards from inception by surpassing the norms and rules in the investigator's profession. We at IDA Pune are well equipped with all the modern gadgets and investigative equipments and facilities. We are competent in investigating all types of critical matter successfully. Our team of investigators and detectives have decades of experience, with expertise in private investigations.

IDA Pune is a well known private detective agency and it is an internationally renowned organization which is popular for its efficient and speedy working. We have a strong network of associated across India and globally.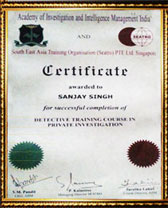 The services we offer include:

. Personal Investigation Services
. Corporate Investigation Services
. Pre/Post Matrimonial Investigation Services
. Fraud Checks
. Fidelity Checks
. Financial Investigation Services
. Specialized Investigation Services




We at IDA Pune put all our efforts to make the case simpler and we use highly advanced equipments and gadget to gather more accurate information and details. The prime concern of our detectives is confidentiality of the case and they always keep the identity of the client secret. Besides, after each case is solved they generate a report based on strong grounds and true facts. The report we generate for our clients help them to get justice. All our investigators and detectives discuss and study all the essential folds and offer investigative services accordingly. By keeping the identity of our clients we conduct the investigative services. Our detectives understand the significance of each case and handle them with utmost care and vigilance.