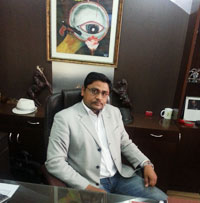 Rajkot is popular as a business town and loads of frauds and criminal activities occur within the town every day and it requires special attention too. So, the need of private detective agency in the town arises to deal with such critical matters. So, considering this fact, Indian Detective Agency has decided to extend their investigative services in Rajkot as well. Headquartered in Delhi, IDA has strong network of detectives across India and abroad. IDA Rajkot has been serving the dwellers with expert private detectives and investigators who have years of experience in the field.

Though Rajkot is a small town, but the city encounters several issues and turbulences daily and these types of issues require special attention of expert individuals. To handle such messy circumstances, IDA Rajkot has extended their services in Rajkot and with expert investigators and detectives the situations have been handled professionally. For each case we have effective solutions that help our clients to get justice.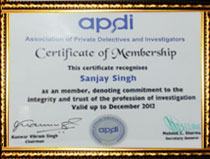 Investigative services we offer include:

. Personal Investigation Services
. Corporate Investigation Services
. Pre/Post Matrimonial Investigation Services
. Fraud Checks
. Fidelity Checks
. Financial Investigation Services
. Specialized investigation Services

Today you will notice loads of negativities in human races due to the change in the social structure. People living in the society is very much concern about the acts against their good nature which may hurt others. The increasing rate of criminal activities proves this fact. So, to handle such situation and to make the environment a peaceful place to live in, our specialized investigation services can be hired. We offer wide variety of investigative services that are highly demanded by our clients and legal professions in Rajkot.

All our investigators and detectives take necessary initiative to handle each case with utmost care and vigilance. We believe in confidentiality of the case and always keep the identity of our clients withheld. We generate reports at the conclusion of each case which is based on true facts and strong grounds.