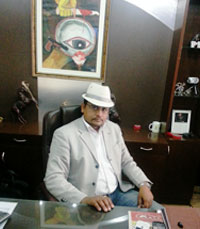 Surat is a commercial city in the state of Gujrat and loads of business activities are carried daily in the city. There are several unresolved issues in the city that require special attention. So, to handle the societal issues going on in the city, IDA Surat has established their branch in the city which is operated by teams of experienced detectives and investigators. Our team of skilled and talented detectives has been serving the dwellers to cope up with the critical situations and provide them best suitable solutions.

There are several societal issues in the city of Surat and these issues cannot be resolved easily as it demands special attention of experts. So, experts and team of investigators should rise up to provide assistance to the underprivileged victims of frauds and criminal acts. We are equipped with dedicated team of investigators and detectives who work against the frauds and crime occurring in the city of Surat. They are competent to help their clients who have been wronged. All our detectives and investigators are dedicated towards solving issues and helping their clients in professional manner.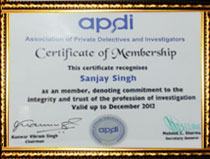 The services we provide include:

. Personal Investigation Services
. Corporate Investigation Services
. Pre/Post Matrimonial Investigation Services
. Fraud Checks
. Fidelity Checks
. Financial Investigation
. Activity Observation
. Specialized Investigation Services

There are several circumstances where people simply feel helpless and left with no option. So, all our detectives and investigators put all their efforts in dealing with the problems and they are well equipped to deal with the situations that require special attention and Activity Observation.

We are proud to state that we are the prominent and leading private detective agency of India. We believe in using all the possible sources to deliver justice to all our esteemed clients. The prime concern is the confidentiality of the case and we always keep the identity of our clients hidden.