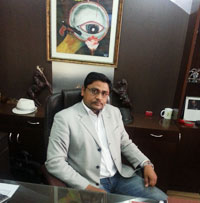 Indian Detective Agency Pvt. Ltd is the leading private investigation and detective organization in India that has been consistently addressing all types of investigation needs of its esteemed clients across India. With our quality investigation and detective services we render the answers and facts that our patrons strive for. Indian Detective Agency Pvt. Ltd is the reputed firm with operations spanning across India and abroad. Our professional and expert investigation team has been passionately rendering investigation services to small businesses, private firms, government sector and also to large corporate clients. We are equipped with professional team of private detectives in headquarter, located in New Delhi and span our operations across the country like private detective services in Thrissur, Kerala. This innovative concept has helped us to confirm our standing amongst the triumphant organizations that offers private detective services across India with highest degree of accuracy.

Today, IDAPL has emerged as one of the top private detective agencies in Thrissur, Kerala due to its dedication and effort in rendering quality results and helping clients to find facts under critical situations. Our professional investigators at Thrissur are well equipped with modern equipments and technologies to gather information and to deliver results of highest quality. IDAPL Thrissur is well known for delivering quality investigation services to its patrons quickly, honestly and cost effectively. Our private detective agency at Thrissur, Kerala has license to carry out legal, criminal, professional and personal investigation services to help clients gather information and find facts efficiently. Our biggest strength is that our detective agency is the fourth generation private detective agency with several prestigious accreditation associations across the globe.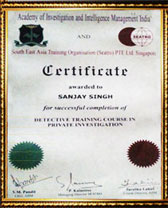 The services we deliver include:

. Personal Investigation
. Corporate Investigation
. Pre/Post Matrimonial Investigation
. Employment Background Investigation
. Fidelity Checks
. Frauds Checks
. Activity Observation
. Financial Investigation
. Specialized Investigation


IDAPL Thrissur is equipped with team of professional investigators who have rich experience in their respective domains. We have carefully assembled the team of detectives coming from a variety of backgrounds including, information technology, government, law enforcement, intelligence etc. We take the pride to have industry-best private investigators having rich experience in handling wide variety of complex cases under critical situation. Our private detectives are trained and have in-depth knowledge about different modern equipments that help them to gather quality information with ease.