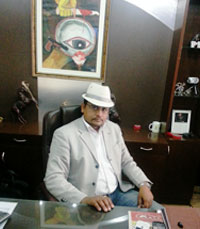 Being a reliable and reputed private detectives agency of Udaipur, Indian Detective Agency provides wide variety of investigative services and catering the dwellers with all types of investigation needs. Our quality of work and decades of experience make us the most competent private detectives of Udaipur. We have been serving the dwellers with our quality services and prevent them from becoming the victims of criminal acts and frauds.

Udaipur is a city that is popular for its picturesque environment and this city attracts thousands of tourists round the year. This city has its own obscurities. Alike all other towns of India, Udaipur also experience different types of issues which become quite problematic for individuals living in the city. Sometime it becomes quite difficult for normal man to tackle with the critical situations and seek for expert assistance to combat against the difficult situations. So, we at IDA Udaipur come forth with our quality investigative services that help our clients to cope up with the difficult situation in professional and effective way. Our detectives are competent enough in analyzing the situation and provide solutions accordingly.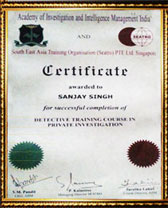 The services we deliver include:

. Personal Investigation Services
. Corporate Investigation Services
. Financial Investigation Services
. Pre/Post Matrimonial Investigation
. Fidelity Checks
. Frauds Checks
. Activity Observation
. Specialized Investigation



We have come through several societal issues that create problematic situations for the dwellers living in the city. Some of them can be managed at personal level, while some of them require special attention. So, our private detectives are competent enough to offer investigative services to the dwellers to prevent them from becoming victim of upcoming crime and frauds. We are equipped with latest gadgets and technologically advanced equipments that help us to make the assigned case simpler.

Our clients are fully satisfied with our work and they considered us to be the most credible private detective agency of Udaipur.