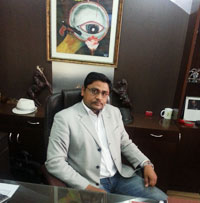 We at IDA Vijayawada are involved in offering quality investigative services to the dwellers and that helps them to solve several cases in professional way. We have been offering our investigative services from decades and our skilled detectives and investigators have performed their work in prudent manner and this proves our professionalism. We offer wide variety of investigative services that the town people to get justice in more effective and professional way.

Vijayawada is the largest city of Andhra Pradesh where tourist inflow is quite higher because of its historical backdrops and due to this fact the issues of the city have aggravated. All these problems are just like other issues prevailing in other cities of India. So, considering this fact we at IDA have extended our investigative services in this region. We offer wide variety of investigative services to the dwellers that help them to get justice. Our teams of professional detectives are dedicated towards the cases assigned to them and offer services accordingly. All the cases assigned to them are handled with utmost care and our services are result-oriented.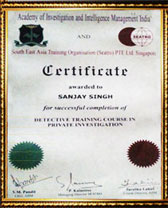 The services we offer include:

. Personal Investigation Services
. Corporate Investigation Services
. Customized Investigation Services
. Pre/Post Matrimonial Investigation Services
. Fidelity Checks
. Frauds Checks
. Activity Observation
. Specialized Investigation Services



Today in the fast moving society several changes can be observed. The cities of India are becoming the replicas of metropolitan where crime rates and frauds are quite higher. People are not safe in the environment around them as they may become victim of frauds and crime anytime. So, we at IDA Vijayawada facilitate the dwellers with our quality investigative services that are highly demanded by the clients. All our investigators put all their efforts to deliver quality results, while the identity of the clients is kept withheld.