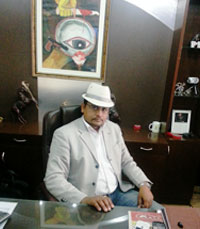 Each city of India has its own unique feel and Vishakhapatnam is not exception. It is a port city located in southeast coast of India and it is the largest city in Andhra Pradesh. But, this city is also in news for some wrong reasons, thus we come forth with our detectives services in Visakhapatnam and helping the dwellers to get justice with our services. There are several societal issues prevailing in the city that have taken hold of the city. So, to help and support the people in critical situations we at IDA Vishakhapatnam have well trained and skilled detectives and they are competent in offering effective solutions.

Due to changing times, major changes in activities have been observed which has resulted in increased number of crime rates and frauds in the cities. A time has arrived where people cannot trust each other anymore. So, making crucial decision is becoming very difficult for people. So, considering this fact we have team of dedicated investigators and detectives who facilitate solutions to the people during critical situations which may lead to serious crimes, if there is lack of special attention. We are equipped with team of expert and talented detectives in Visakhapatnam who deliver accurate solutions to the dwellers in professional way.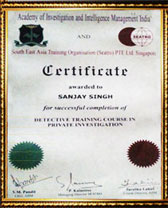 The investigative services we offer include:

. Personal Investigation Services
. Corporate Investigation Services
. Pre/Post Matrimonial Investigation Services
. Fraud Checks
. Fidelity Checks
. Financial Investigation Services
. Activity Observation
. Specialized Investigation Services


Today in the fast moving world people need to face different types of critical situations and it the absence of professional and fast assistance they suffer and their life is affected adversely. It becomes quite difficult in such citation to purse the fight on their own and as a result they life gets affected adversely. So, to provide assistance and to help the dwellers our investigators in Visakhapatnam come forth with their quality services. Customer satisfaction is our prime concern and confidentiality of the case always remains our primary consideration. We investigative each assigned case by keeping the identity of our clients withheld.