There are different types of investigations that can only be unveiled by getting undercover. We are equipped with expert undercover agents who have several years of experience in the field. Our expert undercover agents have undergone several complicated training session before reaching this level.
All our undercover agents are well trained and skilled that enables them to work in coordination with the workforce at the site for investigations. The duration of investigation ranges from few days to years depending upon the area of investigation and type of information you are looking for. The duration also greatly depends on level of complexity associated with the case. We at IDA provide wide array of undercover services both for corporate and domestic purposes.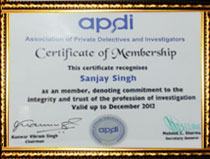 The report we generate through these services includes:
• Trafficking activities (drug or human)
• Intimidation
• Sexual harassment and discrimination
• Abusive management
• Sabotage
• Theft
• Violence acts
• Fidelity tests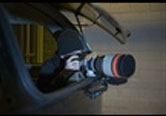 Usually, we assign our best undercover agent at the work station and they keep tracking the activities constantly and make report of such activities. They generate report of short intervals on the basis of analysis and observations. After a report is being generated by our undercover agent, the report is mailed to our office where the chief will edit the report before delivering it to the client. The chief will remove the flaws and make changes accordingly.
If the chief finds any deficiency of information in some areas, then he has the authority to cross-question the undercover agent to rectify the errors committed by the agent. During the investigation you may contact us anytime to know the progress of the investigation.
We request our clients to have patience as undercover investigations demands significant amount of time for conclusion. So, if you want a report based on true facts and hard evidences, then you need to have patience for undercover services.