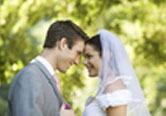 There is a high demand of fidelity for a smooth married life, but if you feel like cheated by your spouse, then we can help you in such situation to check their fidelity. If you notice sudden behavioral changes in your spouse, then several questions arise in back of your mind related to their behavioral changes. But, it is not at all essential that the change in their behavior is due to something fishy because the reason may be something else. But, incase you are in the state of confusion and doubt and want to gather strong evidences to unveil the secrets of your cheating spouse, then you may conduct an post matrimonial investigation to prevent all further consequences.
It is quite common these days to have extra marital affair, thus cheating the spouse is becoming a common affair today. In such situation post matrimonial investigation can be very helpful for you to check the fidelity of your spouse. This type of investigation not only involves round your spouse, but it also encompasses everything ranging from harassment, cruelty, dowry demand to behavior of the family member with the individual.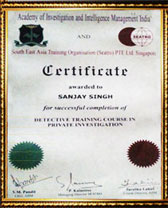 We gather information and offer extensive services related to:
• Pre/ post marital love affairs
• Tracking of day to day activities of the husband/ wife
• Relationships with the co- workers
• Attitude of husband/ wife towards the family
• Attitude of family towards the husband/ wife
We are equipped with expert team of professionals who have decades of experience to handle both post and pre matrimonial investigation. We have strong network of detectives across the country that help us to deliver quality services efficiently.
The primary consideration always remains the same that is confidentiality of our clients.

Post matrimonial is a type of investigation service that never demands for long period of investigation. The cases from Delhi and NCR can easily be solved in 7 days, but the cases from outside these regions will take time up to 15 days to get solved.