It is very crucial to conduct handwriting verification as it covers several aspects. Handwriting verification will help you determine the bank cheque frauds, anonymous letters, signature frauds and writing frauds. Since past many years we have been offering services to solve mysteries including handwriting analysis. We are well equipped with expert team of graphology and have a laboratory consisting modern and advanced gadgets to verify the handwriting frauds in matter of seconds. These latest technology in the filed help is to produce effective results quickly.
Besides, we also offer services to other crime solving organizations seeking for help of experts to deliver precise outcome in no time.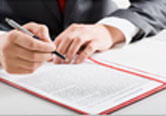 Analyzing the calligraphy is quite difficult in the criminal cases. Analyzing the calligraphy requires detailed research work as well as efficiency. With this investigation you can determine the psychological status of the suspect along with his/her intention behind the crime. Besides, we also offer investigation services for suicide notes.
When suicide notes is found, then the entire scene is considered as suicide case, however it is quite essential to analyze the case closely and investigate the suicide notes closely to know the case perfectly.
We offer services for:
• Calligraphy Matching
• Identifying the Anonymous Threatening Notes
• Suicide notes
• Signature Frauds
• Duplication of documents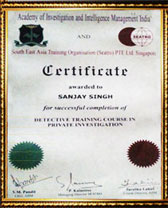 Our team of graphology have decades of experience to determine the suspects behind the frauds. With their help you can easily determine the authenticity of the documents.
Headquartered in Delhi, but we are not limited to this region only as we also offer investigation services nationally and internationally. We are capable of taking assignments all over the country and abroad. Handwriting investigation is an assignment that requires very less time, thus we can deliver effective and precise results in no time.
You can send the relevant documents either via e-mail or through post and we will deliver you the precise results in very less time. But, during the delivery time we prefer that you personally collect the results from our office just for the sake of confidentiality. But, if it is not possible then we can deliver it to you either via e-mail or through post.