Our expertise is counter-Activity Observation. With successful investigation for decades we have gained vast experience in counter Activity Observation and individual Activity Observation.
When it comes to track the daily activities of a person then it is termed as individual Activity Observation. If you are looking for Grade "A" results based on true facts and strong evidences, IDA is the name on which you may trust for such Activity Observation.


Our team of experts perfectly understands the significance of individual Activity Observation and how confidential it is. So, considering these facts they take necessary steps while following the activities of a person. For gathering hard evidences we believe using technologically advanced gadgets and equipments that make our task more convenient and faster. We always conduct static and dynamic Activity Observation that greatly depends on the activities of the individual to be tailed. With the help of our under-cover mobile vans we keep tracking the suspect efficiently and closely without letting them to know about it.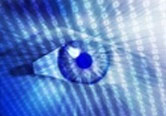 We also conduct counter Activity Observation. If you think that you have a doubt or being followed by someone, then you may seek our help to conduct counter Activity Observation. This type of surveillance involves tracking the person who is supposedly tailing you so as to stop them immediately.
At first we investigate all your daily activities with the help of which we can easily track the person tailing you. We not only stop the process of tailing, but also find the reason behind tailing. The hard evidences we deliver include essential documentation, video coverage, photographs etc. Our team of experts always sticks to the work ethics and do the assigned tasks with perfection and utmost care, thus eliminating all the possibilities of doubts.
The wide network of investigators and team of experts help us to conduct counter Activity Observation anywhere everywhere across the country.
For further help and assistance you may walk into our head office at Delhi or else you may contact us via e-mail.

For Any Details Please

Call Us: +91 - 9871026696

OR