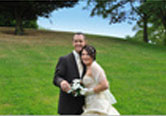 This is universal truth that marriages are made in heaven. But, people those who are experiencing marriage crisis deny this truth. Today the number of fraud cases in matrimonial relationship is increasing significantly. So, it is very crucial for family as well as for the individual to make correct decision or else they may become the next victim of such fraud cases. Today you will come across with several suicides and dowry death and it is growing rapidly. Though Delhi is the capital city of India, but the crime rate in this region is quite high, thus it is very essential to conduct pre-matrimonial investigation so as to make informative and correct decision.
While selecting individuals from newspapers or matrimonial sites for marriages, it becomes very important to conduct pre-matrimonial investigation to ensure their background. If the individual is NRI, then also it is crucial to conduct such investigation before making any decision. The matrimonial sites and newspapers have well crafted bio-data and information about the individuals. Being a parent, it is your duty to make correct decision to secure the future of your child.
We are a Delhi based detective firm, but we are not restricted to Delhi region only as we offer our investigation services across the country. With our team of experts and strong network of detectives we have unfolded many mysteries since past many years.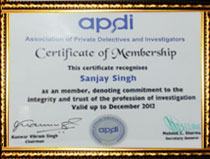 We conduct detailed investigation of the family and the person to be married. The information investigated includes:
• Character Check
• Academic Check
• Social status of the family
• Tracking of day to day activities of individual
• Financial stability of the family
• Past relationship check
• Employment / business check
• Fidelity check
The time required to solve the case greatly depends on the information you are looking for and the region of investigation. Once you gather all the required information from our client, we initiate our investigation and within the given time frame we deliver the evidences to our clients that are based on true facts and strong grounds.