With the increase in the number of crimes and ways in which these crimes are carried out, new ways have to be thought of to tackle them. One such way is through photography/ audio recording/ Activity Observation. All these things are one of the most trustworthy evidences that one might get.

With increasing cases of frauds and cheats we at Indian Detective Agency provide you with the best services with the help of our efficient and trustworthy detectives. They work so nicely that no one gets to know about them and the person who is being checked upon has no air about the entire situation.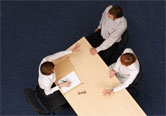 We use all types of updated technology to provide the best to our customers. Often people get recordings against the suspect but due to the usage of bad quality cameras or recorders nothing is clear and everything goes in vain. However, the equipments that we use are all updated so that no such thing happens and our client gets exactly what they want.

Client satisfaction is of great importance for us and we leave no stone unturned to achieve it. Our dedicated workers work day and night to investigate to know the exact truth behind everything. They understand the seriousness and sensitivity of the entire issue and work to provide the best output.

For individuals who are very concerned about their privacy, we understand your situation and special care is taken to ensure that the privacy of our client is maintained. If you wish to investigate about anyone and want proofs like photos, videos, audio recordings etc against them then contact us. We assure you of a good output and client satisfaction is of utmost importance to us. One does not have to worry about their privacy as we work very professionally and take due care of all these things.