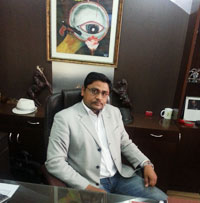 Marriages are made in heaven and it is a lifelong commitment and bond between two individuals. However, marriages are one of the most crucial decisions of one's life. So, before you tie into the knot of marriage it is very crucial to conduct pre matrimonial investigations on your partner to know his character and loyalty towards you.

Today it is becoming quite common to manipulate and hiding few facts so as to get married with better life partner. Having an unhappy married life not only shatters your dreams, but also leaves behind a painful, lonely and mysterious life for you. So, to prevent this type of issues Indian Detective Agency offers pre marriage investigation so that you can take correct, informative and unbiased decision in your life. IDA has designed special pre marriage investigations that cover all the crucial aspects including character verification, family background checks, financial status, social status, earlier marriage checks, employment details and much more.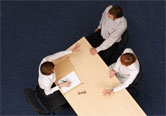 It is really very important for you to know how your future spouse is and our pre marriage investigation will help you to gain more information about your future spouse secretly. Today many people, especially the parents are opting for pre marriage investigations so as to check the trustworthiness of the person with whom they are tying the knot. In the world where number of deceits and fraudulent is increasing it becomes very important to conduct this type of investigation before tying the knot which will help you to be certain about the trustworthiness of the individual. Our expert investigators will secretly conduct the investigation without letting the person know about it. They carry out the investigation in confidential manner and gather all possible details about the suspect within the given time frame.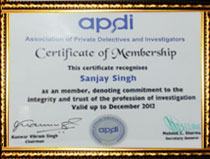 Every year, we at IDA conduct more than thousand pre-matrimonial investigations not only in Delhi, but also in other parts of nation. Our strong network of investigators helps us to deliver quality and accurate result within given time frame. We will investigation all the aspects without leaving any stone untouched. We will unveil all the details including previous marriage bankruptcies, criminal as well as civil records through our investigation process. We will find out if there is any civil or criminal record against the person. At the end of the investigation we will provide a well written report that contains all the details about the suspect and their complete history. Therefore, it will become easier for our clients to make decision before getting married.