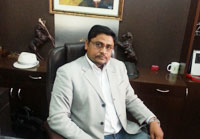 Indian Detective Agency is well equipped with a specialized team of undercover agents who have decades of experience in undercover operations. There are different organizations who hire our undercover operation agents to carry out their undercover operations on their behalf. Because of our quality undercover arrangements and operations we are always appreciated by our clients and die to this fact we are considered as the leading private detective agency of India for undercover operations. Today corporate sector is mushrooming up at a rapid pace and the need of undercover operations is ever increasing significantly.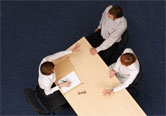 Our agents conduct undercover operations in a unique way so as to get accurate and correct information about the suspect. There are many companies across India who has hired our undercover agents permanently to keep their business secure and safe from the suspicious individuals and prevent their business from upcoming issues. We at IDA believe in gathering correct information. We understand that evidences of each investigation are very crucial and the primary demand of our clients for successful litigation. So, our undercover agents are competent enough to carry out undercover investigations to discover the crucial evidences. Our undercover agents utilize high-tech Activity Observation equipments and technologically advanced gadgets to carry out undercover operations and to make the investigation simpler and faster.

Being a reputed private detective agency we perfectly understand the importance of our needs and requirements and provide you services accordingly. By considering your needs and expectation from the investigation we design customized plan to carry out such investigation so that all your needs are covered. By using high-powered equipments, transmitters, tracking systems, body wires and advanced Activity Observation equipments we conduct undercover operations that help you gather accurate information and to make the case simpler. All these equipments help our agents to deliver definitive evidences to our clients and to create report at the end of the case which is based on strong grounds and true facts.